Atlanta Engineering Services History
Atlanta Engineering Services history started in 1990. We have been providing civil engineering and land surveying services for almost three decades.

In 1990 we began by providing civil engineering and land surveying.
Our exceptional reputation spread into the legal community and attorneys began to request forensic and expert witness services from us in traffic accident cases.
And it grew to include hydroplaning cases, event data recorder downloads, storm water issues and commercial truck accidents.

Civil Engineering to Forensic Engineering

In 1995 the history of Atlanta Engineer Services evolved from providing only civil engineering services to providing forensic engineering investigations. We have always maintained the design consulting business but by adding the forensic work, we are able to provide litigation support to insurance companies and attorneys.

Atlanta Engineering Services history of providing quality services has served us during slow economic times an well as during the heated economy. We have seen many of our fellow engineering firms close their doors because the lack of work in slow economic times. We have been very fortunate to have a very supportive client base.

Atlanta Engineering Services - as a Design Firm
Our extensive experience in engineering design provided the foundation for our forensic services.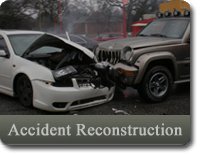 As a civil engineering firm, we provided design of roadways, commercial sites, detention and retention ponds, hydraulics structures, storm water runoff, erosion control phasing and retaining walls.
We provided the complete design service for clients: from conception to completion.

Atlanta Engineering Services History
with Attorneys and Insurance Companies
Since 1996, we have provided forensic services to plaintiff attorneys, defense attorneys and insurance claims adjusters in the areas of hydrology, hydroplaning, traffic accident reconstruction, roadway defects, motorcycle crashes, car collisions and truck accidents.
Atlanta Engineering Services history has broadened since our start in 1990.

Hydroplaning Expertise
Elvin Aycock is our senior engineer. He is licensed as a professional engineer (PE) in 6 states, in 2 states as a professional land surveyor (PLS), is certified as a traffic accident reconstruction engineer by ACTAR and as a Professional Hydrologist (PH). He is a member of the American Institute of Hydrology.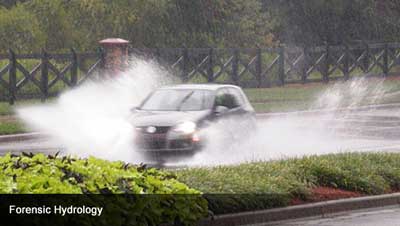 These are the four parts of a reconstruction of a hydroplaning accident. As a professional engineer, he is qualified to offer an opinion on roadway defects. As a traffic accident reconstruction engineer, he investigates how the accident happened. Being a professional hydrologist, he analyzes the flow of water on the pavement surface. Finally, the roadway has to be surveyed for data to use in the investigation.

Attorneys call us from all over the southeast to investigate hydroplaning cases.

Professional Engineers with Court Experience
Our long history of investigating, analyzing and forming professional opinions has assisted clients in winning case after case. Our analysis of cases has been deposed in dozens of depositions. We are ready to go to court express our opinion to the judge and the jury.

With our experience, integrity and ethical values you can be confident that you are being represented honestly and in a professional manner. That is the history we have developed at Atlanta Engineering Services.

The client may not always get the answer he/she wants but they get our honest opinion. Our opinions are based on the facts discovered during our investigation.