Land Surveying and Property Surveys
Our land surveying and construction surveying services include every type of land survey required for the development of property.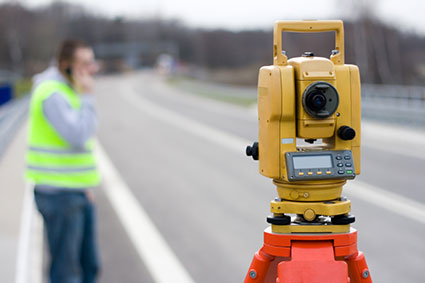 Our professional land surveyors provide boundary surveys, topographic surveys, ALTA surveys, as-built surveys, flood study surveys and engineering surveys. Civil engineering projects require a survey of the land and our clients get all their development services from one firm.
Our engineers communicate to our survey team the information needed for the project, which allows for a much smoother flow of work of surveying to engineering. This saves the client time and money by getting the project done correctly the first time. 
ALTA Land Title Surveys
As-Built Surveys
Accident Scene Surveys
Topography Surveys
Boundary Surveys
Beer, Wine, and Liquor Surveys
Residential Subdivision Surveys
FEMA Flood Certifications

Legal Descriptions
Right-of-Way Surveys
Roadway Defect Surveys
Tree Surveys
Utility Surveys
Water Surface Profile Surveys
Wetland Delineation Surveys
Expert Witness
---
For Additional Information Go To:

Home Page - Atlanta Engineering Services

What you need to know before you hire Land Surveyors
View a sampling of our completed projects here
Understanding property boundaries
Do you need an ALTA or ACSM survey?
Atlanta Engineering provides Topography Surveys
Liquor License and Beer and Wine Surveys