Atlanta Engineering Services
Atlanta, Georgia


Stormwater Drainage,
Alcohol Surveys,
Forensic Hydrology


A special thanks from Atlanta Engineering Services.
It has been our pleasure to serve the metro Atlanta community for more than 30 years. And we look forward to many years to come.
Last year, 2020, was a challenge to everyone. We look forward to 2021 improving and the business community resuming normal business operations.
Many businesses have closed their doors, and we wish them the best. Many new ones are opening, and we wish them success. 
We salute all businesses and especially recognize the restaurants and bars that have made it through the pandemic and re-open their business. We also salute the many new establishments opening as the year progresses. 
Our focus will continue to be on residential stormwater evaluations and providing alcoholic survey services for Liquor License Applications.
May the coming year be your best year yet, and may God be with you.
Stormwater Drainage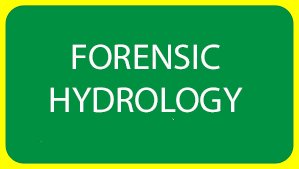 Wet yards are a common problem in Atlanta. 
Stormwater drainage issues can be complicated and difficult to understand for homeowners. Homeowners ask questions such as:

Why is my yard always wet?
Do I have a spring in my yard?
How can I remove the water from my yard?
We have been solving drainage problems for more than 30 years—residential lots in Atlanta present unique challenges. The Georgia Red Clay will not allow rainwater to percolate into the ground causing standing water and wet yards. Owners cannot enjoy their yards because of the soggy lawns. Kids and pets track mud into the house.
There are solutions to these problems, and it is our specialty in solving them.
Other Services by Atlanta Engineering
Atlanta Engineering Services provide forensic services for the following fields.

For 25 years, we have been providing Forensic Hydrology investigations, Hydroplaning and Traffic Accident Reconstruction in Atlanta, Georgia, Florida, Louisiana, Mississippi, North Carolina, and South Carolina.
We serve the local communities of Marietta, Brookhaven, Lawrenceville, Alpharetta, Cumming, Decatur, Roswell, Sandy Springs, Cobb County, DeKalb County, Fulton County, and Forsyth County.
Professional Engineers
We are professional engineers. Our goal is to provide you up-to-day information and technical expertise. We specialize in traffic accident reconstruction, forensic hydrology, professional engineering (civil) and professional land surveying. 
We provide the technical expertise for your claim or case. We are ready to assist you to investigate your case. We determine the facts to help you make good decisions about how to handle your case. We realize that reliable information is essential for formulating a plan to try your case. 
Our experience in litigation support and providing expert witness testimony goes back years. We have been working with the legal community in accident reconstruction for more than 18 years.
Insurance claims adjuster and defense attorneys seek our help in providing the technical information for reconstruction and forensic hydrology. 

Ongoing training is standard procedure at Atlanta Engineering. We are highly trained and experienced in handling the most technical of cases.
Qualifications include licensures and certifications as:
Professional Engineers (PE),

Traffic Accident Certifications (ACTAR),

Professional Land Surveyors (PLS).
Hydroplaning Traffic Accidents
Atlanta Engineering's Senior Engineer, Elvin Aycock, is highly qualified to evaluate  hydroplaning traffic accidents. Evaluation of an hydroplaning accident involves expertise in traffic accident reconstruction, forensic hydrology, roadway defects and surveying to gather roadway data.
Elvin has trained for years and has the skills required to provide expertise in hydroplaning accidents. He is a Professional Engineer, a Professional Hydrologist, ACTAR certified in traffic accident reconstruction and is licensed as a Professional Land Surveyor.
Atlanta Engineering Services
Civil Engineering

Atlanta Engineering Services began in 1990 as a civil engineering firm. We provided civil engineering services to our clients such as detention pond design, roadway and street design, storm drainage system design, sanitary sewer system design, wall design, storm water flooding analysis and land surveying.
Our clients began to ask us to provide forensic engineering services in areas of our expertise. This was the beginning of the investigation of claims for insurance companies and litigation support for attorneys.
We are proud of our history and Atlanta Engineering Services is here to help you with your case.

---
---