Atlanta Hydrology Expert




Fulton, Cobb, Gwinnett,




and Forsyth Counties




Atlanta Hydrology Experts evaluate the cause of the drainage problem and provide solutions that prevent future water issues. They offer the best solution for each situation. They are available to consult and advise, not provide construction work and will not be trying to sell construction services.
The best solution is the one that corrects the drainage issue with the least amount of work and expense.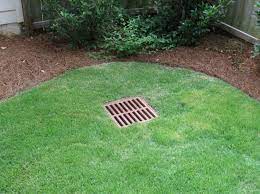 ---
Contact Information for an
Atlanta Hydrology Expert

Atlanta Engineering Services, Inc.
Office: 770-316-1720
email: ela@atlantaeng.com
---
Thank you for visiting our web site. It is our pleasure to provide you with information to help you with your stormwater drainage problem.

Hydrology Expert




Cobb County




Atlanta Hydrology Expert, Elvin Aycock, is a civil engineer and professional hydrologist. 
He has been consulting on stormwater drainage matters for more than 35 years. The type of drainage cases involves poor drainage in residential yards, water leaks through foundation walls, and springs in yards. 
Mr. Aycock approaches each drainage issue as if it is his personal home. He visits with the homeowner to determine the problem and what the homeowner has been experiencing. After careful evaluation, he provides recommendations for intermediate fixes as well as permanent solutions.  
The philosophy of Mr. Aycock is that it is "better to prevent water from intruding into your home than to remove the water after it is in your home." Many solutions involve directing water away from the home by creating positive drainage away from the home.
Any water allowed to enter your crawl space or basement will develop mold and mildew over time. This can affect your health and prevent you from selling your home. 
Typical Drainage Problems Evaluated
by Atlanta Hydrology Expert
Your experienced Hydrology Expert to help you solve your stormwater problem such as:
Storm water caused by upstream construction
Soggy yards from underground water tables or springs,
Seepage through concrete slabs, tennis courts and parking lots,
Erosion and sediments runoff from construction sites,
Non-maintained detention ponds causing excessive discharge of storm water,
Improper drainage around homes allowing infiltration into basements,
Retaining wall drainage issues,
flooded basements,

flooded crawl spaces,
and many, many more storm water issues.
---
Atlanta Hydrology Expert Services Provided for




Attorneys
Insurance Claims Adjusters
Homeowners

Forensic Support


Services Provided in:
Atlanta, GA plus
Fulton County: Alpharetta, Roswell, Johns Creek, Milton, Brookhaven, and Sandy Springs.
Cobb County: Marietta, Smyrna, Kennesaw, Vining, Powder Springs, and Mableton
Gwinnett County: Lawrenceville, Suwanee, Duluth, Snellville, Norcross, and Peachtree Corners.
Forsyth County: Cumming.
National Academy of Forensic Engineers
Elvin Aycock understands the need for forensic hydrologists in today's litigious society. We believe it is critical for trained engineers to offer their expertise in the courtroom and to explain technical issues to the Judge and Jury. Just as important is to explain the issues in terms that a jury can understand.
He has given numerous depositions and court testimonies. One thing he learned many years ago was to "keep it simple." Members of the jury are not technically trained, and the information should be explained in terms the jury can understand. When the jury understands all the testimony, they make better decisions.

Mr. Aycock is associate with The National Academy of Forensic Engineers because of the educational support provided by the organization.
---
---
Additional Stormwater Drainage Articles:
Find a Drainage Specialist for consultation
Yard Drainage Problems Devalues Property
Simple Solutions to Residential Drainage Problems
Learn the Benefits of Stormwater Drainage Swales
Solving Wet, Soggy Yard Problems
Common Drainage Problems of Homeowners
Preventing Crawl Space Drainage Issues
Do I have a Groundwater Spring on my Property?
Stormwater Damage from the Property Above
Stormwater Utilities and Detention Ponds
Forensic Hydrologist Evaluates Stormwater Runoff
Hydrology Expert Contact Information