Engineering Reports
Atlanta Engineering Services
The purpose of engineering reports is providing a document that outlines the evidence, procedures, analysis used by the engineer in order to support his conclusions. For automobile accidents, it provides a description of how the accident happened so that an insurance adjuster or attorney can make a determination of who is liable for the accident and to what extent.
Every traffic accident is different and therefore the main issue at question is also different. Many times, traffic accident investigations are requested because the insurance adjuster or attorney is given conflicting stories of how the accident actually happened. An engineer is asked to perform an investigation and provide a report with his / her findings.
The engineering report will often include the following information:
Scope of work
Information furnished by the client
Police report
Evidence observed during the vehicle inspections
Evidence observed during the accident scene investigation
Evidence gathered from black box downloads or ECM downloads
Evidence gathered through open records requests
Witness statements
Conclusions on how the accident happened and conclusions that address questions of liability
Attachments that include supporting evidence (i.e. photographs, drawings, reports, etc.)
Below is a sample report: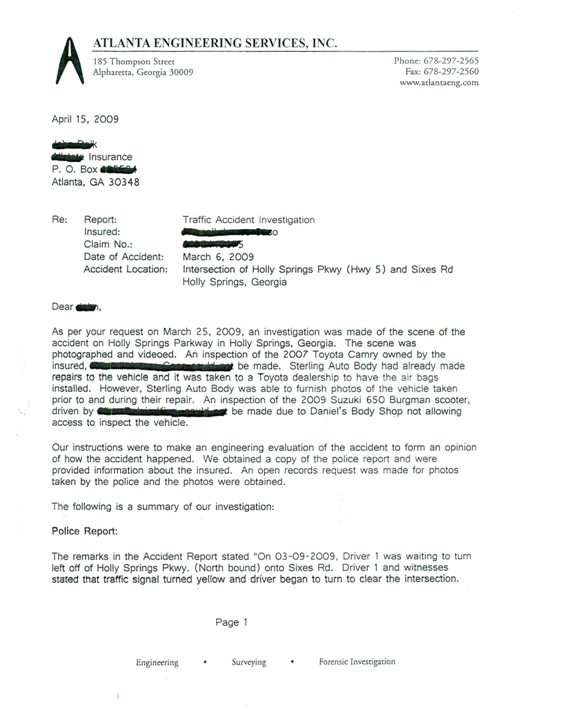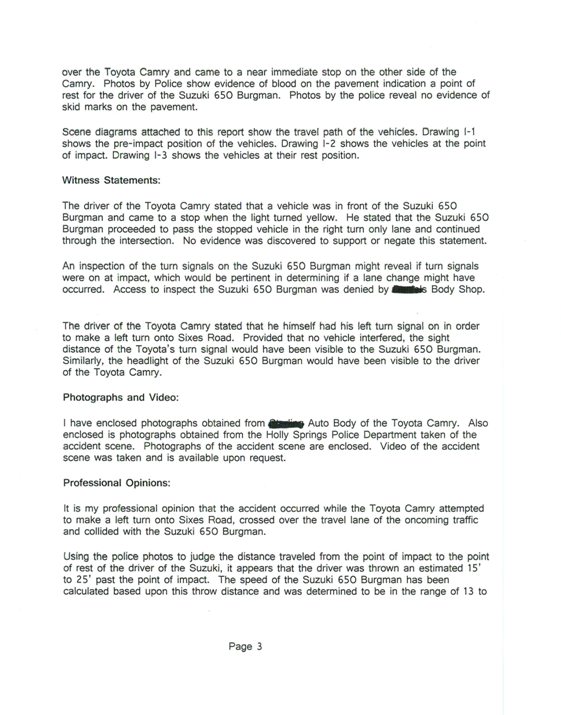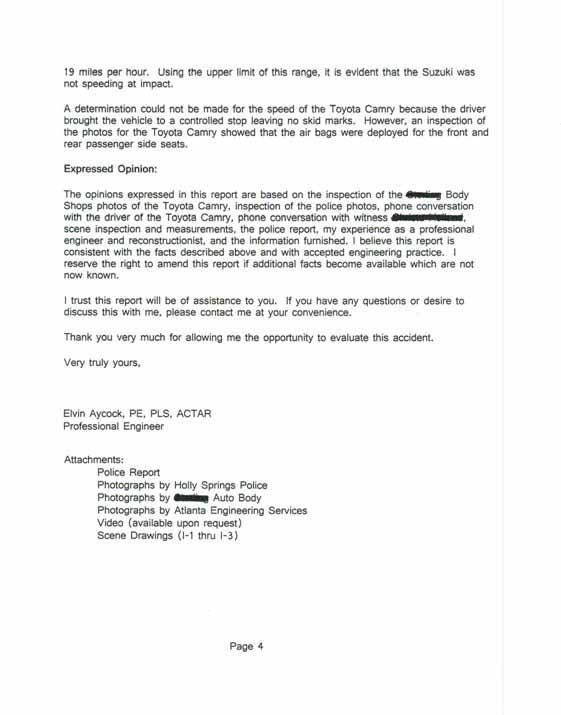 Related Information about Traffic Accident Reconstruction

---
---